Se non leggi correttamente questo messaggio, clicca qui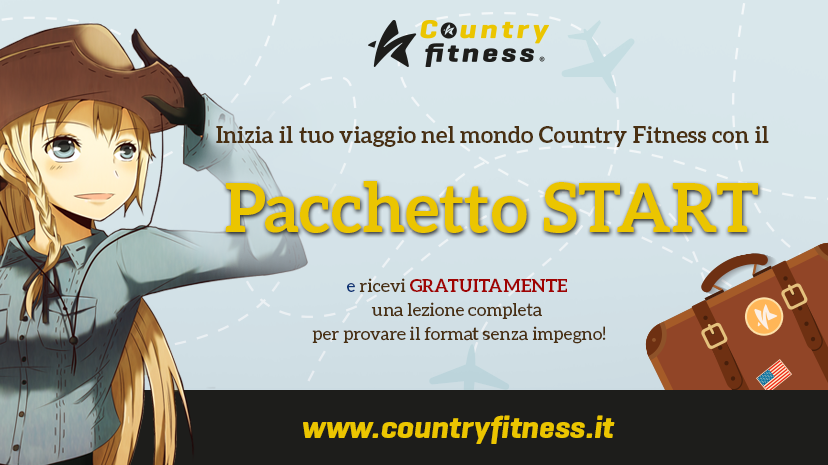 Country Fitness Starter Pack
Una lezione completa subito e GRATIS!
Fill in the form below and receive complete lesson
(10 choreographies) for FREE to test Country Fitness in your gym!
Richiedi il pacchetto START compilando l'apposito modulo!
Riceverai gratis 10 coreografie per poter testare il Country Fitness nella tua struttura.
Siamo sicuri del successo del nostro format e diamo la possibilità a istruttori e centri sportivi di testarlo gratuitamente e senza nessun vincolo!
Ci auguriamo che tu abbia gradito ricevere questo messaggio