Questo comunicato è stato pubblicato più di 1 anno fa. Le informazioni su questa pagina potrebbero non essere attendibili.
ANDREA FONTANARI + JULIA FRANK + VERONICA DE GIOVANELLI + FEDERICO SEPPI
GRENZLÄNDER
Opening Friday 28th September, 6-9pm
Boccanera Gallery, via Alto Adige 176, Trento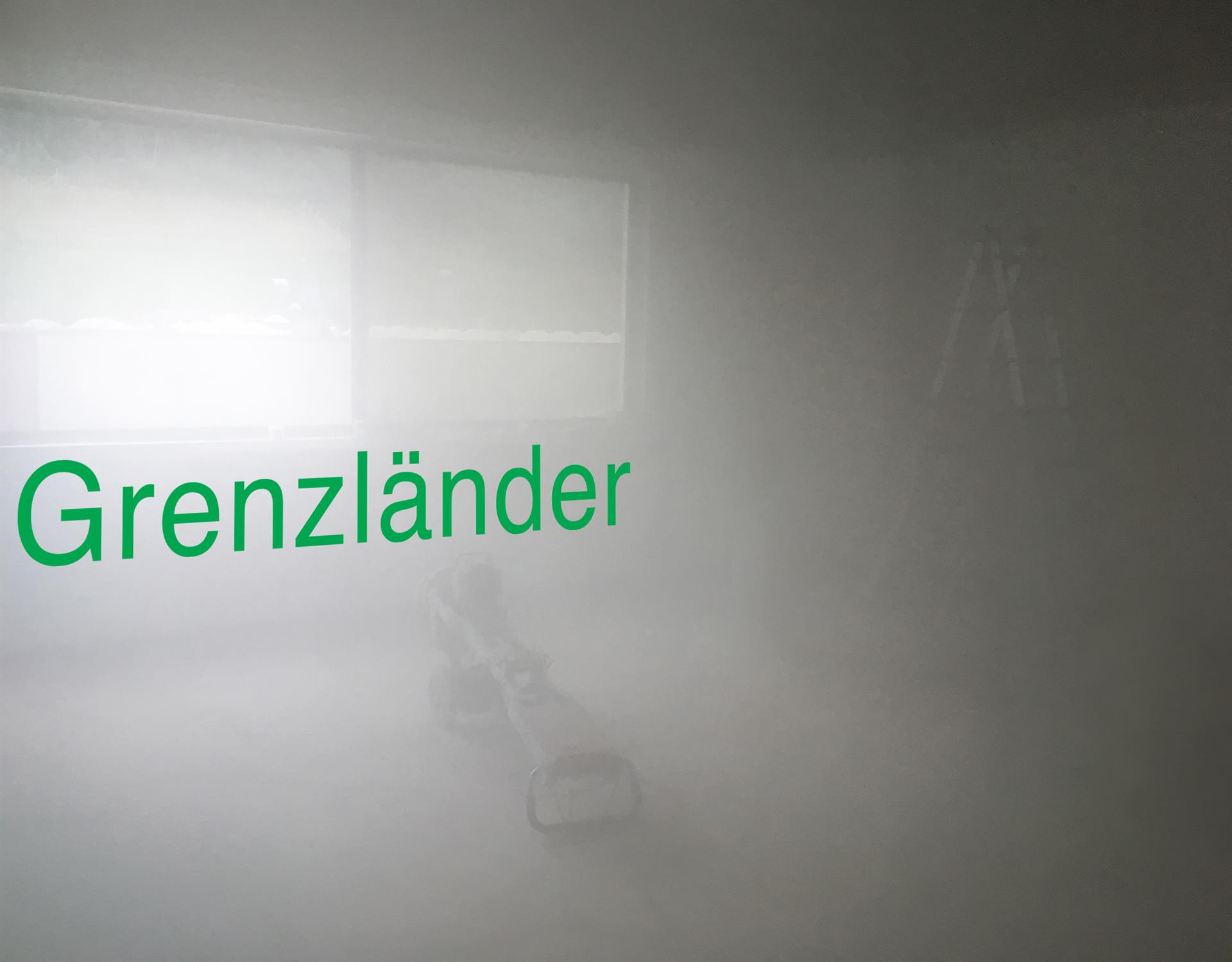 Il titolo

Grenzländer

rimanda alle terre di mezzo, luoghi specifici, dove le zone di confine esprimono limiti geografici e temporali. E' in questi territori che elementi naturali e antropologici sono messi in connessione. Sono luoghi nei quali si sperimenta e si percepisce il fremito di qualcosa che sta per accadere e che vive in maniera indipendente.
The title

Grenzländer

refers to middle lands: distinct places where borders frame limited geographic and temporal areas. Natural and anthropological elements are connected in these territories. These are independent crossing points there to explore, to experience, and to feel the thrill of something that is about to happen.
BOCCANERA GALLERY
DIDO FONTANA
From the Love of Truth
Opening Tuesday 18th September, 9pm
Golab, via Fatebenefratelli 5, Milano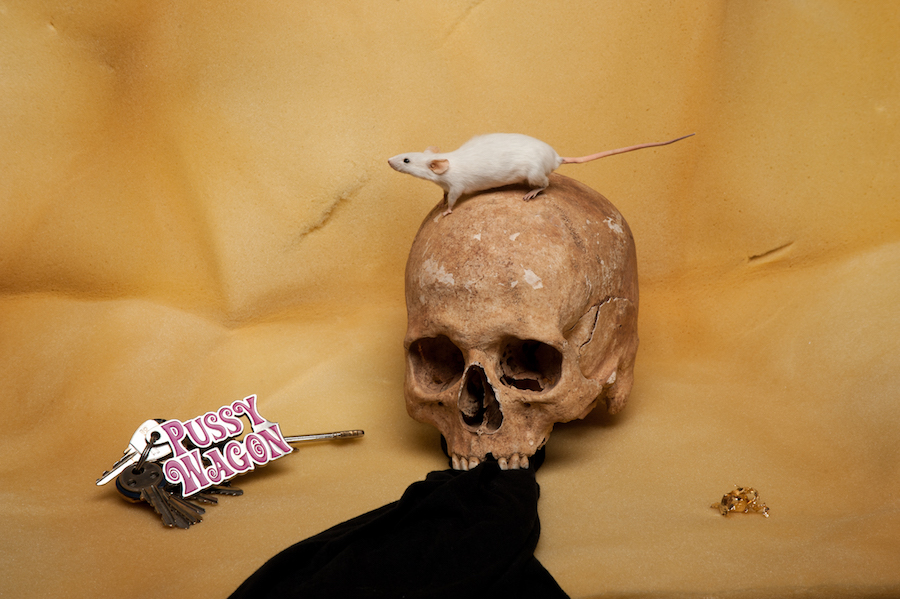 Dido Fontana, Vanitas #2, 2018, Powder-coated aluminium, printed polyester and acrylic, lightbox, 60 x 40 x 5,5cm
IT

"Cinque skull che suonano come cinque brindisi e che ridono e fumano e non fanno harakiri, ma si godono Araki e Nina Hernandez e dicono goditela sta vittoria diobono! perché è l'unico modo per farsi cogliere vivi quando la morte arriva."
Matteo Grandese
EN
"Five skulls that sounds like five skål who laugh and smoke and don't do any harakiri, while enjoying Araki and Nina Hernandez and saying you deserve this victory goddamn!
Because this is the only possible way to get caught alive when the Death comes."
Matteo Grandese
September events and upcoming events
J. Deery + N. Despotović + Drifters + D. González
Crëp
Concept by Mariano Pichler
Until September 20th, 2018
Galleria Doris Ghetta, Loc. Pontives sud 8, 39046 Ortisei, Bolzano IT
More info:

Crëp - Group exhibiton

Jared Deery
Summer Of Love
Until September 2nd, 2018
Freight + Volume Gallery, 97 Allen Steet, New York NY 10002
More info:

Jared Deery, Summer Of Love

Eternity by Maurizio Cattelan
artistic contribution, Curated by Cecilia Alemani
September 6th - 12th, 2018
Art Basel Cities, Buenos Aires
More info:

Eternity by Maurizio Cattelan
Drifters
Kliniké
Curated by Daniel Boeri
Until September 13th, 2018
Galerie d'Art L'Entrepôt, 22, rue de Millo - MC Monaco
More info:

Drifters, Kliniké

Drifters
Dancing is what we make of falling
Curated by Valentina Lacinio, Samuele Piazza
Jared Deery
Reverse Representation
Until September 15th, 2018
One River School of Art + Design, 49 N Dean Street, Englewood, NJ 07631
More info:

Jared Deery, Reverse Representation



Marcos Lutyens
Group Therapy
Drifters
Conkè. Episode: Montesanto
Curated by Adriana Rispoli
Produced by Quartiere Intelligente, MADRE Museum
Academiae Youth Art Biennale 2018
Where Plauto Taught
Curated by Christian Jankowsky
Until October 10th, 2018
Museo del Forte di Fortezza, Bressanone Brixen (BZ) IT
More info:

Academiae Youth Art Biennale 2018

Veronica de Giovanelli + Valentina Miorandi
Close. Not Here. Paths of Tridentine Creativity.
Curated by Luca Coser, Margherita De Pilati, Gabriele Lorenzoni
Until October 14 th, 2018
Galleria Civica di Trento - Museo MART, via Belenzani 44, Trento IT
More info:

V. de Giovanelli + V. Miorandi, Close. Not Here.

Daniel González
Mi Casa Tu Casa
Collateral event, Manifesta 12, Palermo IT
Until November 4th, 2018
Mondello Palace Hotelgarde, viale Principe di Scalea, Mondello (PA) IT
More info:

Daniel González, Mi Casa Tu Casa

ArtVerona
October 12th - 15th, 2018
Ingresso Re Teodorico
Viale dell'industria, Parcheggio P7, Verona Fiere, Verona IT
Artissima

Section Dialogue, Hall Black, Stand 14
Via Giacomo Mattè Trucco 70, Torino IT
Happy summer holidays to everyone. We wish you a relaxing time off with family and friends!
The gallery will be closed till Monday 27th August, 2018.
Giorgia Lucchi Boccanera